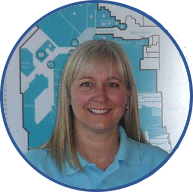 Shan Roberts
GES Clean Manager
Shan Roberts is the office manager of GES Clean. She is passionate about delivering outstanding customer service and has been involved in customer service industry for more than 20 years. Shan has received a number of awards for her high standard of delivery.
Our management team, cleaning staff and care assistants receive intensive training from the outset, ensuring everyone maintains professional quality standards from planning to delivery. Whether you require help cleaning, meal preparation, personal care, convalescent care, medication assistance, respite care or simply day to day domestic duties, you can rely on GES Care and GES Clean to support you in a professional and friendly way.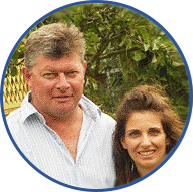 Gill and Michael Strange
Founders
Gill and Michael Strange arrived from South Africa in 1994 and Gill has been a committed volunteer for Age Concern since 2006. Gill has completed her NVQ 4 Leadership and Management in Health and Social Care.
GES Care started by Gill and Mike is registered with the CQC (Care Quality Commission) and is a member of the UKHCA (United Kingdom Homecare Association). GES Care provides Care Assistants who support people in their own homes to live the life they choose and it is through the caring and professional service that the need of GES Clean arose. GES Clean and GES Care are proud to use the same principles and high standards.
We are fully insured against accidental losses and damages. For full details, please get in touch. We will be happy to send you our insurance and cover details.