Everyone needs a suitable place to put their cars and other vehicles, and every business aims to provide adequate parking facilities for their customers.  Owning a driveway or parking area is a great asset to any home or business premises and can add to the overall look of any building. However, every driveway will require, at one time or another in the year, a deep professional clean to keep it looking good and keep the building maintenance up to a high standard.  GES Clean can provide you with professional driveway cleaning.
Apart from being advantageous, driveways are often the first thing a person sees when they pull up in their vehicles.  By employing driveway cleaning services that you can rely on to provide an excellent service, you can make your premises more appealing and your guests and customers feel welcome.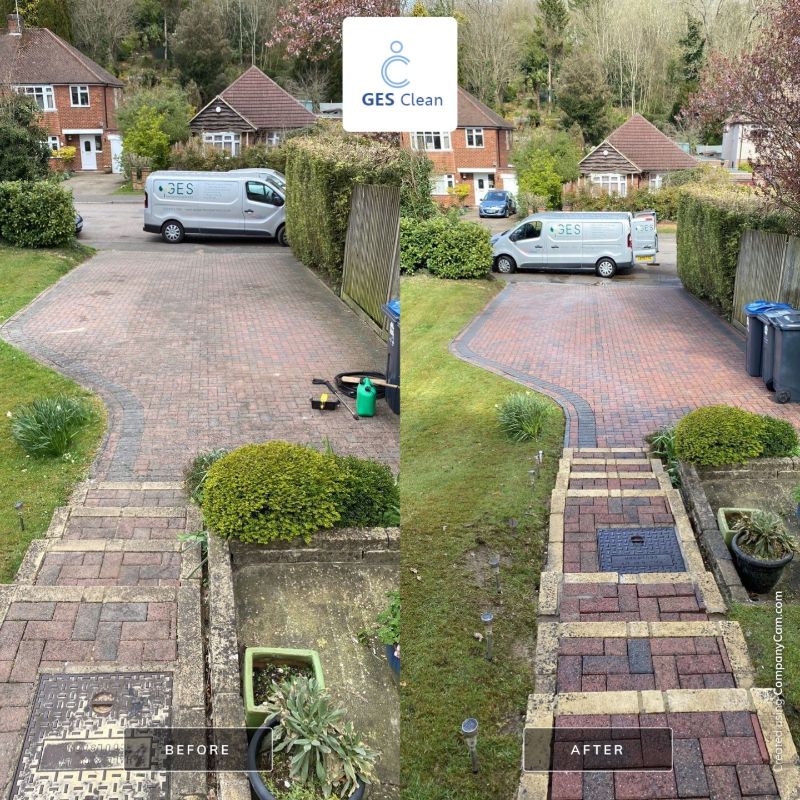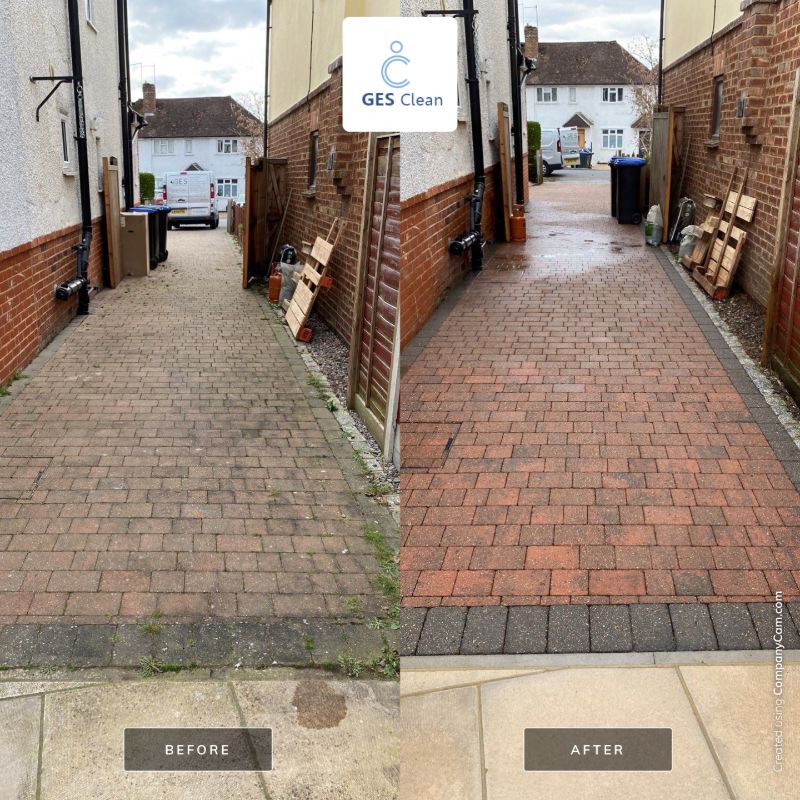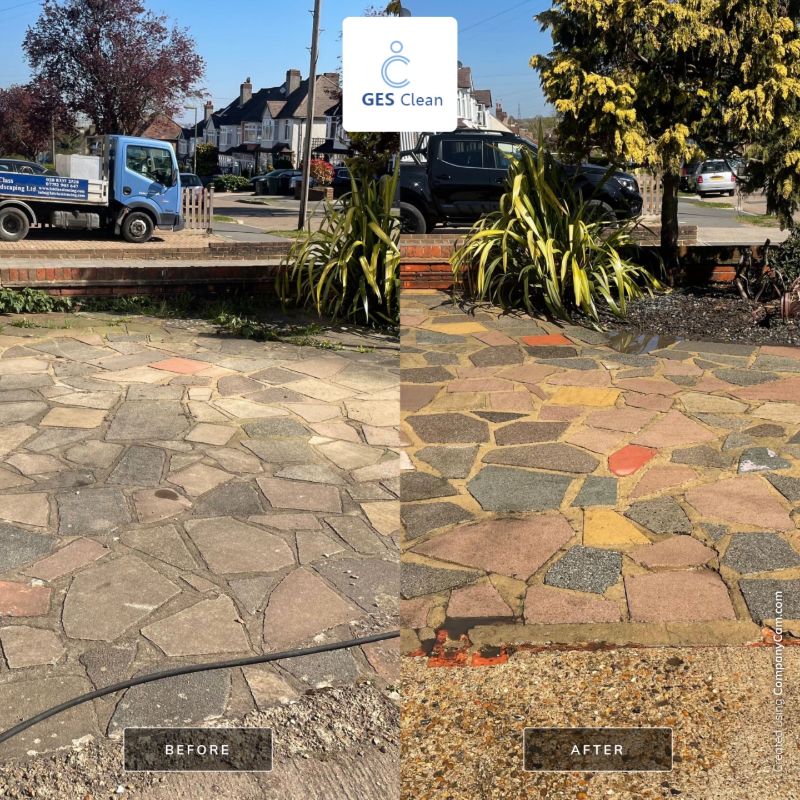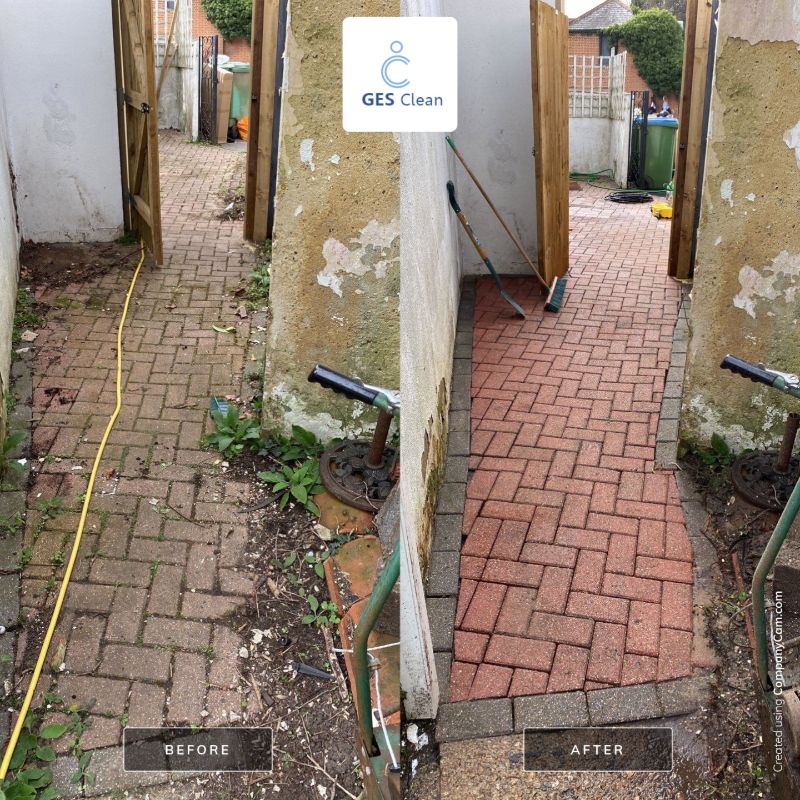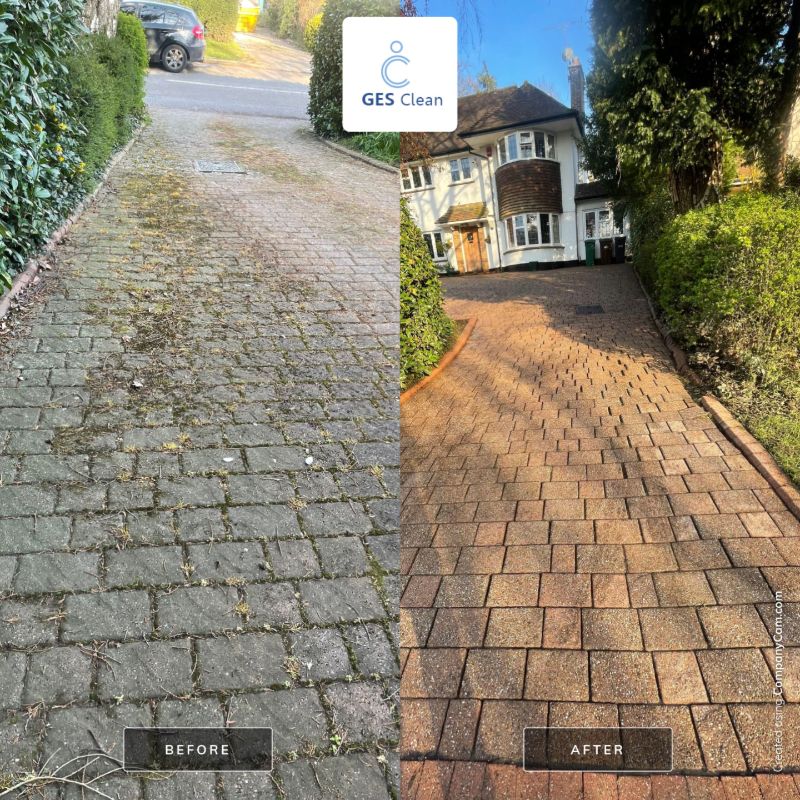 Dirt and grime that is unavoidably caused by such things as tire marks, oil and petrol, autumn leaves and local wildlife can, overtime, spoil the look of even the best kept gardens and outdoor areas.  Our driveway cleaning uses the best machinery and professional tools for the job, capable of removing even the toughest of marks and stains.
Regular cleaning services provided by GES Clean can ensure that your driveways are kept up to a high standard making it easier for you to keep you minds on taking care of other matters such as your business or other projects around the home.
So, if you live or work in Surrey and have been asking yourself, 'Are there any driveway cleaning companies that offer driveway cleaning near me?', then look no further than GES cleaning.  We provide a reliable, thorough and affordable cleaning service that has given us an excellent reputation amongst our customers.  For more information and a free quote, contact us today.