At GES Clean, we can provide a range of outdoor cleaning services for both domestic and commercial customers throughout Surrey and the surrounding areas.  You can rely on us, to provide patio cleaning services to a very high standard.  Our professional patio cleaning can significantly boost the appearance of your property or business premises, creating an inviting atmosphere for any visitors, customers, friends or family.
The build-up of dirt and grime that requires regular patio cleaning, such as during autumn when old leaves and foliage sits for months at a time on your patio areas, or the general debris that accumulates when completing garden projects or seasonal planting, can be difficult to remove without the correct equipment.  Using high quality jetting and cleaning equipment, we can remove even the toughest of strains and marks left on your patio.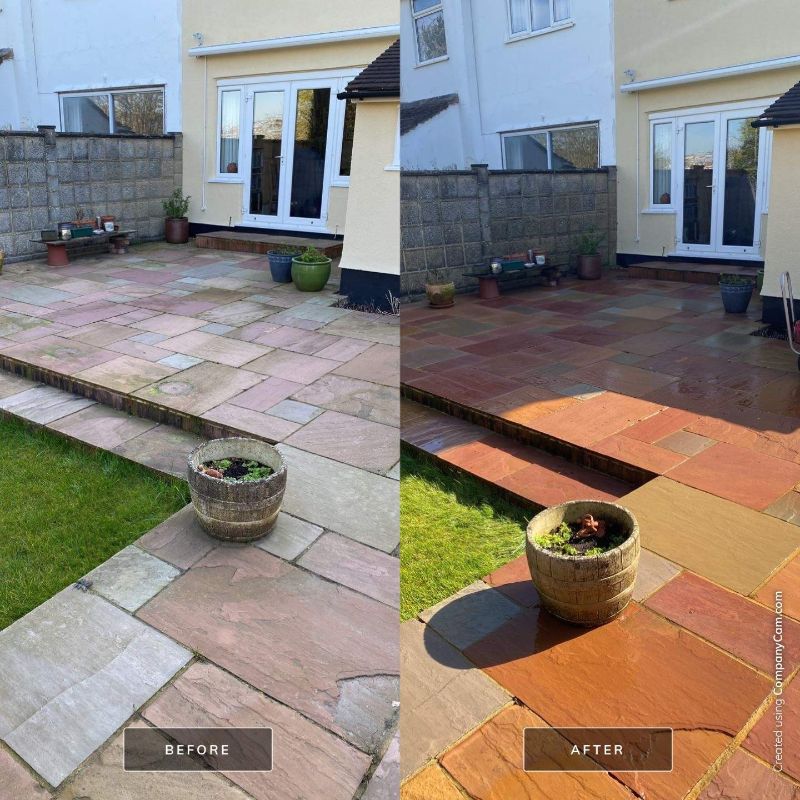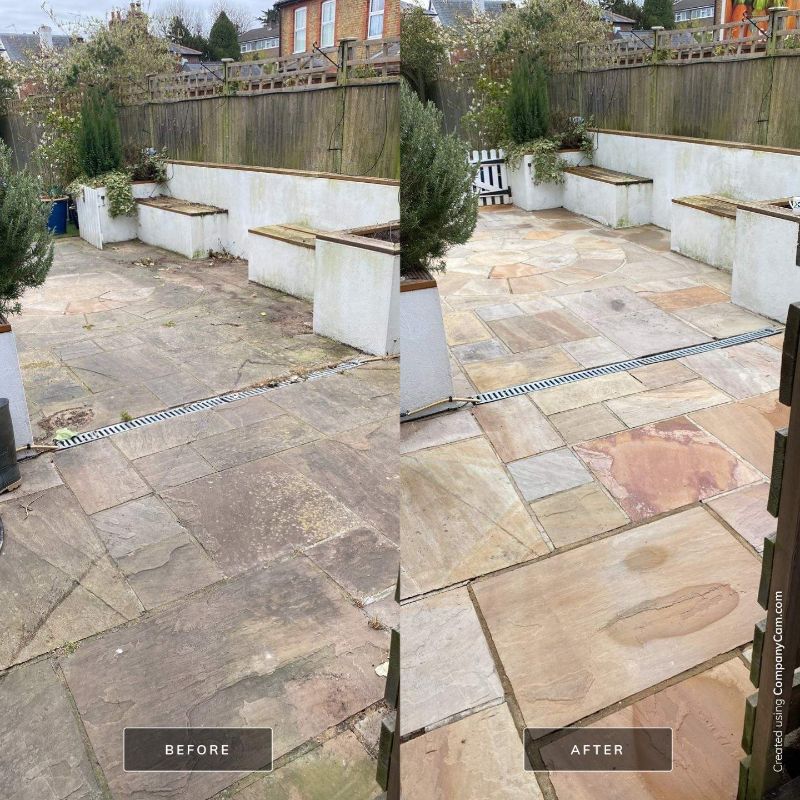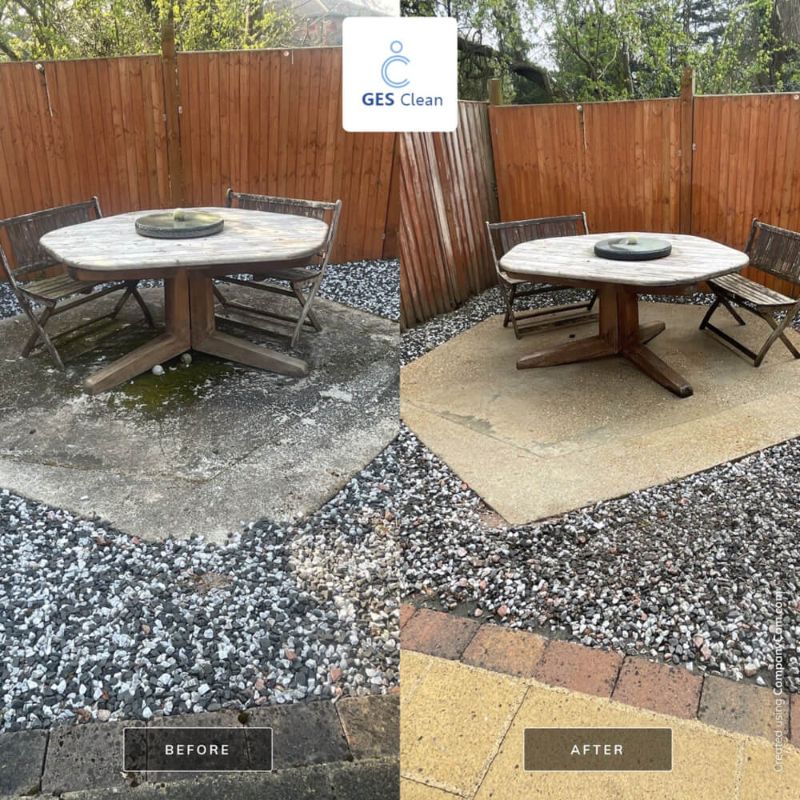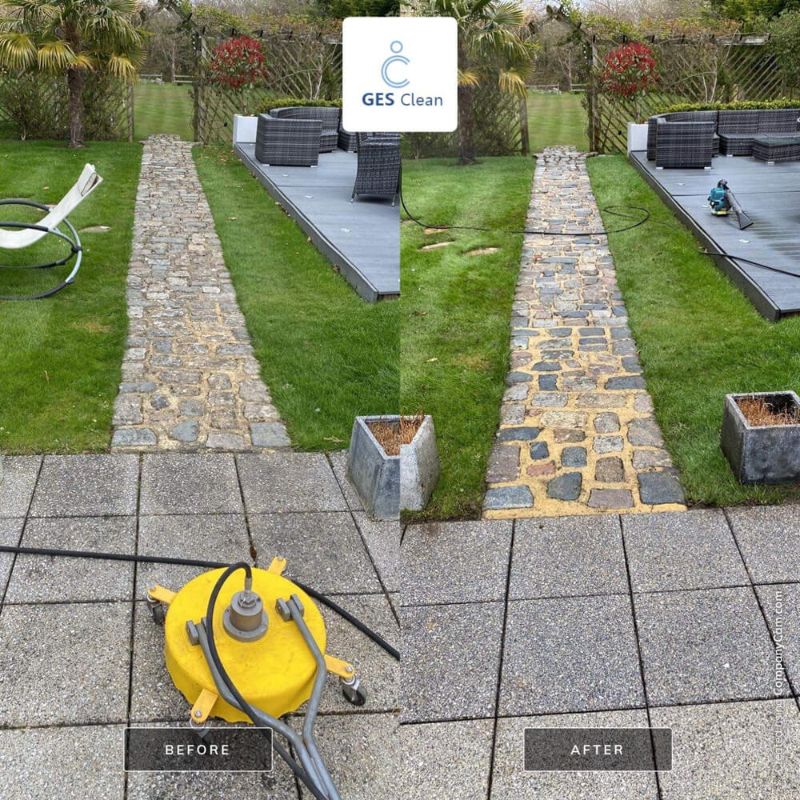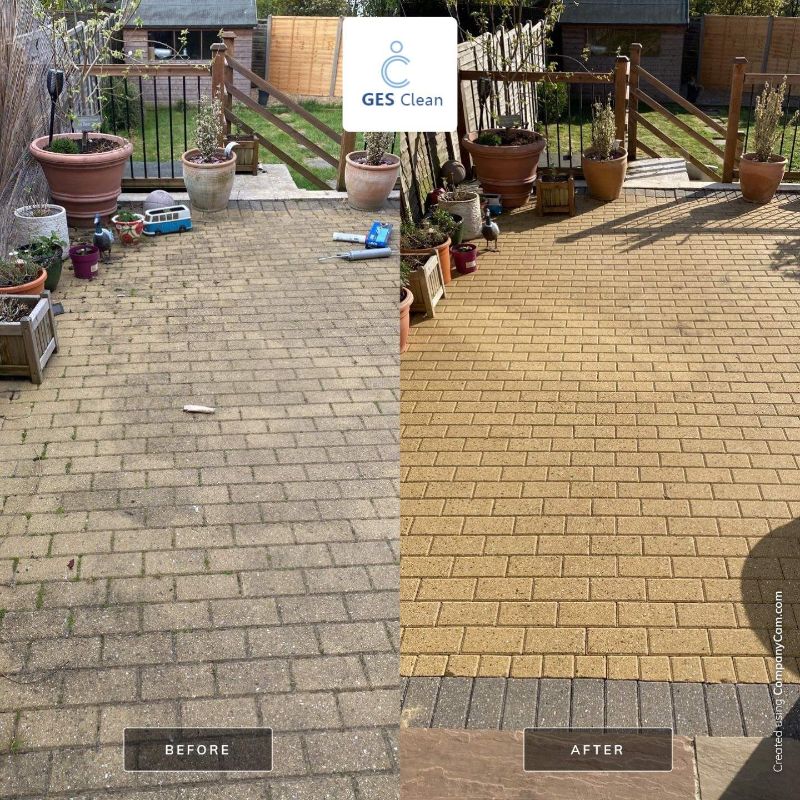 Our choice of equipment includes:
High Pressure Jet Washing

Petrol Run Pressure Cleaners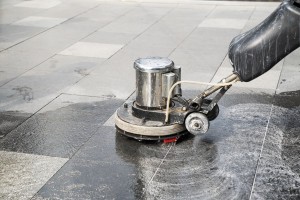 So, if you have been on the lookout for patio cleaning companies and been asking 'who provides patio cleaning near me?', then come to GES Clean, where our fully trained and experienced staff work to the highest of industry standards to ensure a superior clean.
We understand the importance of customer service and are proud of our customer satisfaction record.  That is why we offer businesses such as restaurants and public houses, the best services available in making your premises look professional and appealing to all who see it.  We can provide you with regular and annual cleaning services to keep your patios up to standard and looking fresh and clean.
Why not give us a call and let us give your patio a fresh clean look to really make the most of your garden all year round? Contact us today for a free quote or to request your patio cleaning needs call 020 8393 5506.